Here Are Some Step-By-Step Photos of Our Process


Here we are using the latest version of Photoshop CS3 to make the most realistic school seals.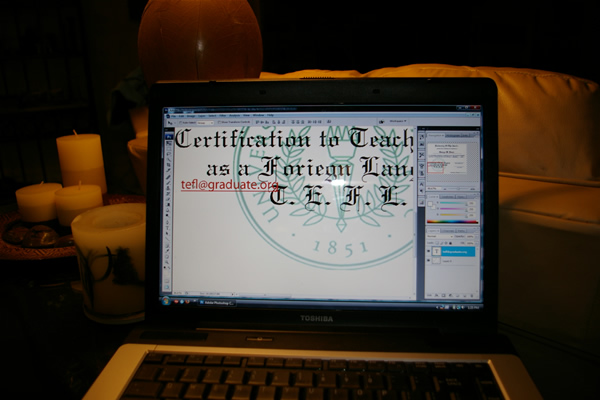 Then, we order the best quality educational certificate paper to give your TEFL certificate an authentic look and feel.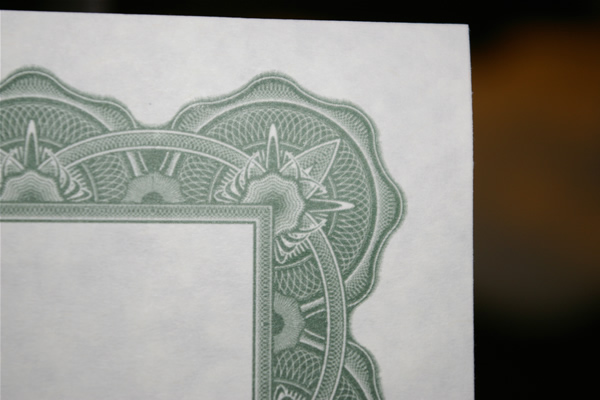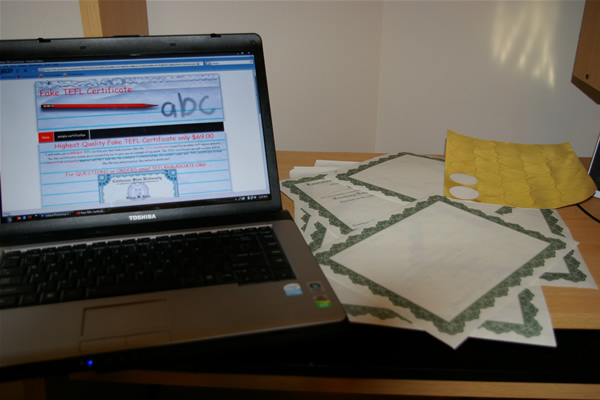 Next, we use a printer, we paid way too much for, to print the custom graphics, school crest, watermarks, etc to the certificate.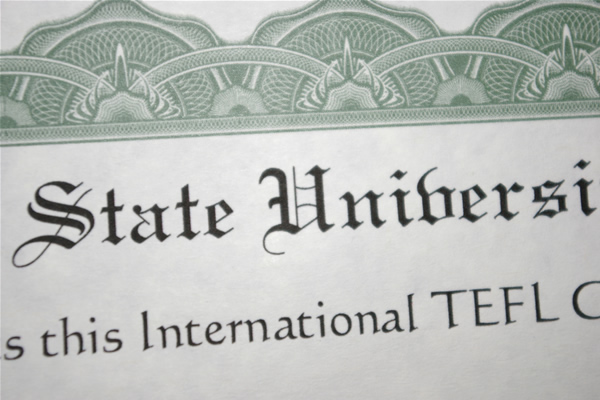 Don't forget the Certificate Number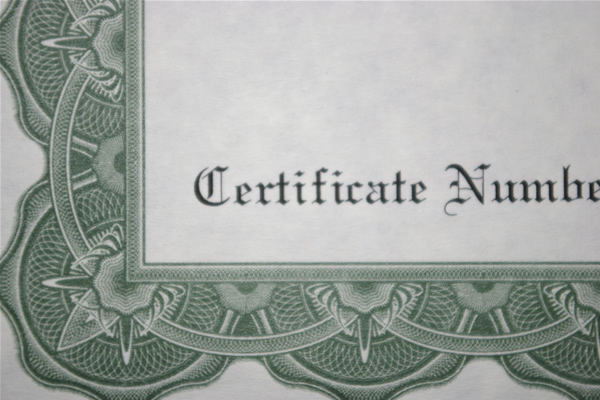 After the certificate is printed, we place a gold foiled seal at the bottom of the certificate, and use an embosser with custom text to clamp the gold foil seal to the certificate. This is what gives the front and back of the document the indented text on and around the gold seal. This last step is truly the icing on the cake. It makes the TEFL certificate look immediately genuine and authentic.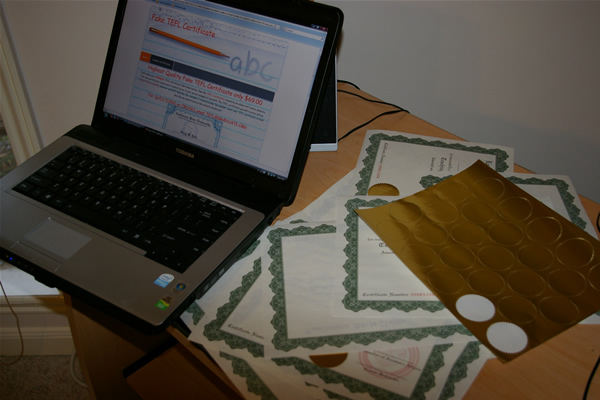 Finally, the finished document.